Coaching programs
We provide a range of experienced and Cricket Australia accredited coaching.
The Cricket Hub inspires the enjoyment of the game, and enhances cricket development for all players, coaches, clubs and schools with our first-class advice, support and coaching programs.
We do this through a number of different products, services and activities. Cricket coaching is available to all players of all ages throughout Tasmania.
Our coaching staff will visit any club or school requiring specialist coaching and support or host them at our first-class indoor training facilities located at the Kingborough Sports Complex, only 15 minutes from Hobart.
A feature of our Coaching Programs are our regular Batting, Bowling, Fielding and Wicketkeeping Masterclass sessions delivered by highly experienced players and Cricket Australia accredited coaches.
2022 WINTER ACADEMY
It's back again! Now entering our ninth year the Winter Academy is our very popular intensive off season cricket program, suited to the keenest of cricketers.
– 10 x 2 Hour Weekly Sessions
– 5 x Mindset Zoom additional sessions
– Unlimited use of The Cricket Hub facilities during the program and through the end of the cricket season
– Academy shirt for each player
Suitable for: 12-17 years old
Pay upfront or over the course of the program (must be paid in full before the final session).
For more information, please contact us on 03 6229 7863 or coaching@thecrickethub.com.au OR see below to BOOK ONLINE and secure your spot!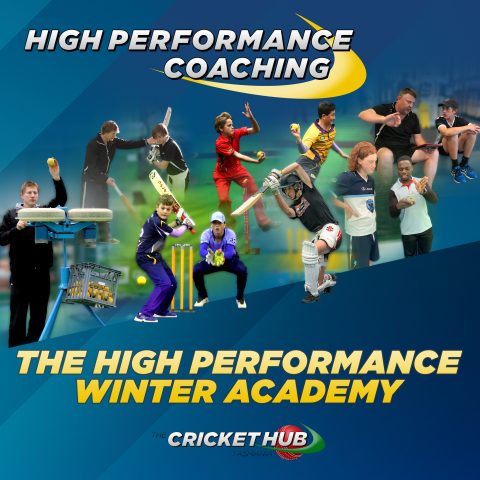 Meet the Coaches & Book Online
Mark Divin
Coach Profile – Mark Divin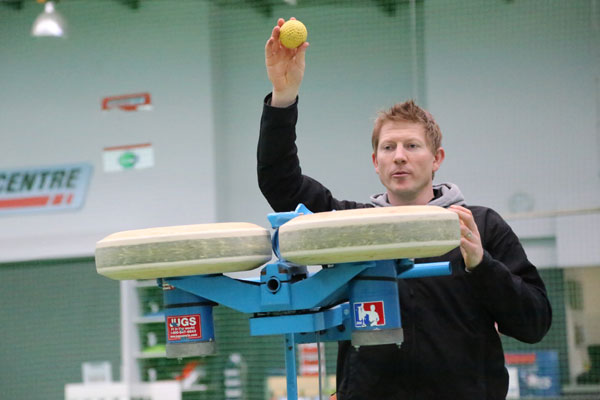 CRICKET COACHING QUALIFICATIONS
Cricket Australia Level 3 Accredited Coach
20+ Years Coaching Experience
PLAYING STYLE
Right Arm Fast/Medium Pace Bowler, Right Hand Top Order Batsman
COACHING PHIOLSOPHIES/SPECIALITIES
My coaching philosophy begins with demonstrating belief in all players. Cricket and sport is about achieving your personal best, so everyone is capable of doing this. My role is to then provide the environment, advice, drills and strategies to help the players learn. It is then about motivating and encouraging the players to make the necessary commitment to achieve their desired outcome.
GREATEST CRICKET MOMENTS or ACHIEVEMENTS

Tasmania Ford Ranger Cup Premiership – 2007-08
Tasmania vs. Sri Lanka (Tour Match – 2008)
Prime Minister's XI vs. England in 2006
2006/07 and 2007/2008 Kingborough Knights 1st XI Premierships
MOST RESPECTED PLAYER
Steve Waugh
CONTACT DETAILS
mark@thecrickethub.com.au
Tawanda Mupariwa
Michael Farrell
Bonnie Davies
CLINICS
WINTER ACADEMY
The Cricket Hub takes pride in being the premier provider for personalised coaching services to young Tasmanians. Whether you are an aspirational young cricketer with dreams of playing on Blundstone Arena or you simply want to reach your personal best – The Cricket Hub have the knowledge, facilities and the passion to help.
We provide a range of session options and programs to suit:
One-on-one hourly sessions
Small group sessions (pairs or groups of 3-4)
The Cricket Hub Academy program (flagship 12 week program conducted June – September every winter)
Bowling School
Wicket-keeping masterclass
In addition, we can tailor a program to suit the individual needs of players and groups. Please contact Mark to discuss what might suit you or your team.
See what some of our clients say about our coaching programs on our  Testimonials page.