A Complete cricket training facility
Ideal for clubs, schools and individuals the indoor training centre includes lane, court and multiple bowling machines for hire.
Suitable for pre season and intensive training sessions
Three training lanes and game sense court
Perfect wet weather facility
'Jugs' bowling machine  – available for hire
'Lobster' tennis ball machine – available for hire
Video Analysis (upon request)
Contact us for further information.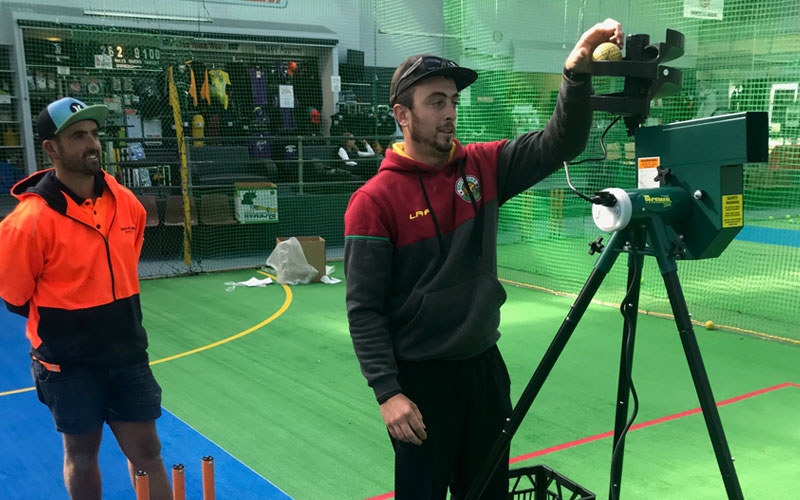 In order to make multiple bookings at once, select the earliest time that you want and then click on 'Add a Time…'.
Then go back and select a new time, selecting 'Add a Time…' until you've selected all the times that you want to book. Then click continue and finish the booking.
NOTE – these are treated as separate bookings and must be changed individually when cancelling or rescheduling. 
For further information on our training facilites