SPORTING SCHOOLS PROVIDER
We understand the importance for schools to be able to link their students with local sports clubs and associations, there are so many physical and social benefits of creating these links outside of the school but within the local community.
The Cricket Hub Tasmania is a registered provider of the Sporting Schools program through the state's governing body Cricket Tasmania and Cricket Australia. This $400 million Australian Government initiative is designed to help schools increase children's participation in sport and connect them with community sporting opportunities. This enables schools to undertake a cricket program from us with the backing of the Sporting Schools funding.

With this funding we can host your school at our purpose-built facility, or our coaching team can travel to you to run a cricket program focusing on developing your student's catching, throwing, hitting and general fundamental motor skills. Our program is a fantastic chance for schools in our area as it gives children the confidence in their skills to one day participate in a sporting club outside of school.
As an added bonus, primary schools who hold a school-based session will receive a free 90-minute session at The Cricket Hub Tasmania centre, including two coaches and equipment – a $330 value.
OUR PROGRAM
Sessions can be structured in various ways to accommodate the specific groups. Our preference where possible is to create a coach/player ratio of 1:15. Our focus is on a high level of fun and engagement while introducing the fundamental skills of cricket to students.
The Cricket Hub is fully equipped with the latest in cricket equipment to facilitate an engaging program, this includes specific ball feeding machines to maximise participation.
The kids will enjoy developing skills and learning about cricket with activities including:
Batting with partner or Feed Buddy/Lobster machines
Bowling with partner or targets
Games: Indoor cricket, Cone reaction game, Star catching, Snowball tag, Catching joker, Batting tee game
Introduction to rules of cricket
COMPETITIVE RATES
For schools not utilising the Sporting Schools funding, we offer competitive hourly rates for your students to enjoy the use of our facilities and coaching team. We have many schools that incorporate our program into their sports syllabus.
One Court – with one coach (per hour)

$125.00

One Court – with two coaches (per hour)

$195.00

Two Courts – with one coach (per hour)

$165.00

Two Courts – with two coaches (per hour)

$220.00
"The Huon & Channel School Sports Day was a huge success, and we received many positive comments from both participating students and supervising staff expressing their genuine appreciation for the opportunity to experience exciting and engaging activities."
"Our students have loved going to The Cricket Hub and using their great facilities for our 1st XI cricket team as well as other school sports."
"St Aloysius have been using The Cricket Hub's facility and coaching staff for many years to deliver programs for our primary school. The students have loved it and it aligns very well to the national curriculum for building strong links with community sporting associations"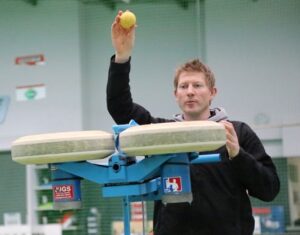 Mark Divin
Cricket Australia Level 3 Accredited Coach with 20+ Years Coaching Experience
Owner and Director of The Cricket Hub Tasmania 
Achievements:
Tasmania Ford Ranger Cup Premiership 2007-08
Tasmania vs. Sri Lanka (Tour Match 2008)
Prime Minister's XI vs. England 2006, 2006-07
2007-2008 Kingborough Knights 1st XI Premierships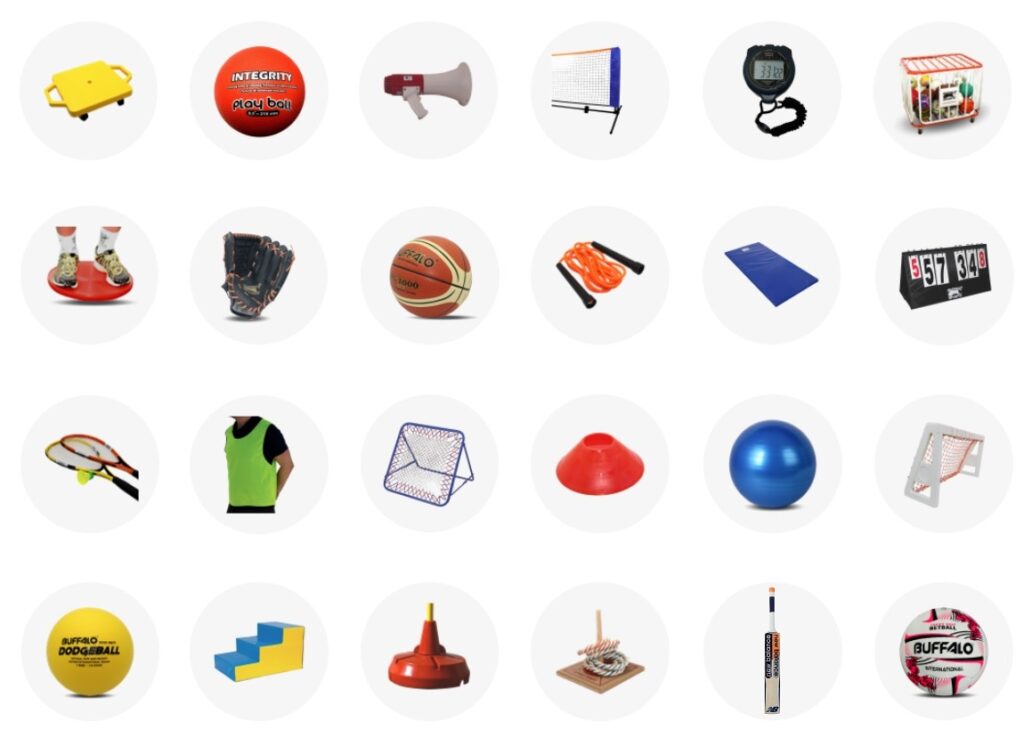 LOCAL SCHOOLS SPORTS EQUIPMENT PROVIDER
Many schools are now choosing to support local retailers when it comes purchasing equipment. One of the services that The Cricket Hub Tasmania offers is an in-store and online equipment shop.
As a retailer we stock everything you could want for cricket, but we are also able to supply schools with equipment for all different kinds of sports, including Soccer, Basketball, Tennis, AFL, Netball, Baseball, Futsal and more.
We can also supply you with variety sport items such as hula hoops, markers, dodgeballs, nets, fit balls, bibs, trampolines, table tennis kit and much more.
For prices, please email your requirements to shop@thecrickethub.com.au.
Credit accounts are available. Tax invoices are provided for all purchases.
YOUR LOCAL CRICKET EXPERts
CONTACT US
For more information about our pgoram, please phone us on 03 6229 7863, email indoor@thecrickethub.com.au or submit your query via the form. 
We are happy to visit your school to discuss our program and what we can help your students achieve. 
SPORTING SCHOOLS AUSTRALIA
For more information on the Sporting Schools Funding, please visit the Australian Sports Commission's website. 
In order to make multiple bookings at once, select the earliest time that you want and then click on 'Add a Time…'.
Then go back and select a new time, selecting 'Add a Time…' until all times have been selected. Then click continue and finish the booking.
NOTE – these are treated as separate bookings and must be changed individually when cancelling or rescheduling.